Hanoians paid much concerns to the new regulations of selling and buying accommodations for low income families in urban centers.
The new regulation was released on August 16 by the deputy chairman of the Hanoi People's Committee Phi Thai Binh.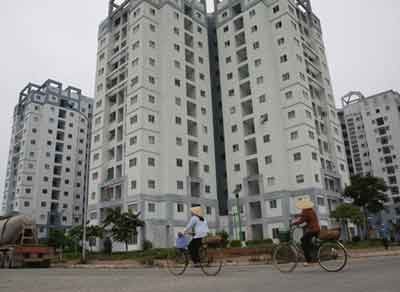 A building is  for  low income families in Hanoi
Families eligible for purchasing or hiring a flat must have a member working for state-owned companies or soldiers including retired people.
In addition, employees of private or foreign-run companies, those who open their own businesses are able to purchase houses.
However, these people must not have their own house, or possess a small house, or they have not given land for construction of a house or received a charity house.
To those who need to hire a flat in the urban centers ought to obtain a ho khau (household registers) or reside in the capital city Hanoi for long-term. To military personnel, they should seek the army unit's verification of time on duty and housing condition in new place.
The People's Committee will award points to the applicants based on their eligibility for the scheme. The committee will award bonus points to families in the top welfare brackets, labor heroes, teachers, doctors and artists.
After recipients receive the flats, they are not allowed to sell it or rent it until they have paid fully. People can only sell flats ten years after they signed the contract with investors.