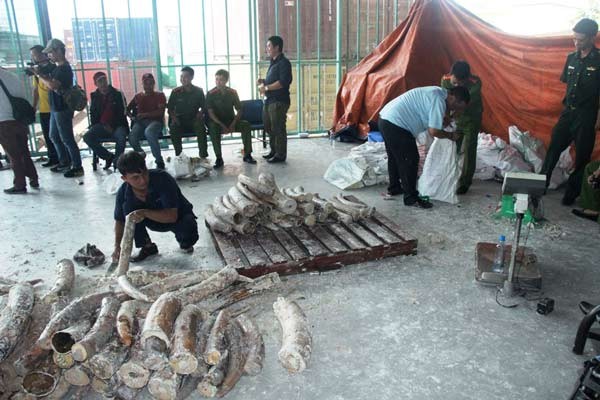 Elephant tusks carefully hidden in wood pieces are discovered by customs officers (PHoto: SGGP)
The fourth team of anti-smuggling investigation bureau under the General Department of Vietnam Custom in co-ordination with relevant agencies yesterday performed container of imported wood pieces from Africa into Vietnam and to re-export to Cambodia.

A day before, customs officers discovered 267 kilogram of elephant tusks carefully hidden in wooden pieces. Yesterday, officers continued find out additional 270 kilogram of elephant tusks.
Total 537kg smuggled elephant tusks were confiscated.

Tusks are estimated to cost from VND15-20 billion (US$661,350 – US$881,800).