The International Criminal Police Organization (Interpol) arrested Duong Chi Dung, former director of Vietnam Maritime Administration and chairman of Vietnam National Shipping Company (Vinalines) on Tuesday, announced the Ministry of Public Security on Wednesday, September 5.

Duong Chi Dung was arrested by a warrant issued by Interpol, who found him hiding in an ASEAN country.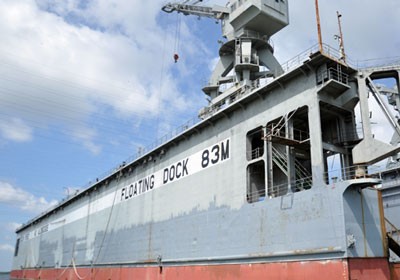 The floating wharf 83m (Photo SGGP)
Shortly after being arrested, Duong Chi Dung was extradited to Vietnam by Interpol.
Dung was on the wanted list internationally since May 19 following his corrupt malpractices and wrongdoings during his tenure as chairman of the state-owned Vinalines Shipping Company.
Earlier on May 17, an indictment and an arrest warrant were issued for him one day earlier but he was not found at home or in his office, which proved that Dung had fled before Interpol could arrest him.
At that time, police agencies under the Ministry of Public Security had started proceedings against the accused Duong Chi Dung on charges of "willfully acting in contravention of the provisions of the State on economic matters leading to serious consequences" under Article 165 of the Criminal Code.
The Investigation Agency under the Ministry of Public Security then issued a warrant for Dung throughout the country, and coordinated with Interpol to also issue an international arrest warrant for him.
Immediately after the capture of Duong Chi Dung, Lieutenant General Tran Dai Quang, Minister of Public Security presented a reward for the group and individuals who had successfully captured and arrested Duong Chi Dung.
Police had previously arrested Mai Van Phuc, former Vinalines CEO, and Tran Huu Chieu, former Vinalines deputy CEO, for the purported wrongdoings.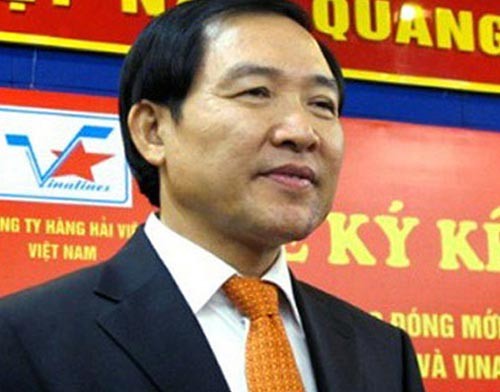 Duong Chi Dung (Photo SGGP)
The Police Department for anti-corruption and the General Police Department for Crime Prevention under the Ministry of Public Security had investigated responsibilities of Duong Chi Dung in the contract to purchase the floating wharf 83m for Vinalines.
Accordingly, the accused Duong Chi Dung blamed Mai Van Phuc, former director general of Vinalines and Tran Huu, deputy director and head of Project Management of the ship repair plant of mistakes leading to serious consequences.
According to Interpol documents, Dung "intentionally flouted state regulations on economic management, leading to serious consequences" when selecting bidders to provide a floating dock worth millions of dollars for Vinalines during his term at the corporation.
Local investigators have also accused Dung and his associates of going against the Prime Minister's directives on the construction of a Vinalines ship repair facility in southern Vietnam.
In particular, Dung was found approving the building of the facility in Ba Ria-Vung Tau Province at a total investment of VND3.8 trillion (US$185 million) in June 2007 without formal permission from the Prime Minister.
Vinalines then raised the construction cost to VND6.5 trillion ($311 million) before initiating the building work in July 2011 with a mere VND616 billion ($29.6 million) in hand, even though the corporation failed to secure funding deals from any lenders.
The company was next found to waste almost VND514 billion ($24.6 million) for buying a floating dock from Russia.