Colonel Nguyen Van Quy, former chief of the Binh Chanh district Police Department, yesterday apologized to owner of Xin chao coffee shop owner Nguyen Van Tan who suffered an unjust accusation of illegal business.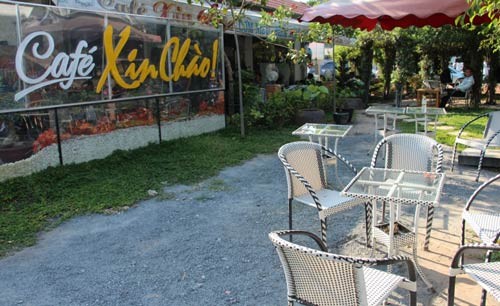 (Photo: SGGP)
Mr. Quy made the apology after HCMC Police Department suspended him from the post of deputy director of the Police Department in District 8 for signing a decision to prosecute Mr. Tan.
The colonel said he hoped that Mr. Tan would forgive him and inferior officers directly related to the wrong legal proceedings.
On the same day, Mr. Nguyen Van Phung, Secretary of the Party Committee in Binh Chanh District, announced that the committee will organize a meeting to collect opinions on discipline to colonel Quy after the HCMC Police gives a conclusion on his wrongdoings.
After the coffee shop case and another case in which duck shepherd Nguyen Van Bi was also prosecuted for building a hut on his land, the district's leaders had learnt from experiences and streamlined the process of receiving residents and handle administrative procedures to all civil servants and officials.
In addition, the Party Committee has asked the district People's Committee to review and crack down on illegal building.
The People's Committee has established a council to find suitable disciplinary measures to Tran Thi Ngoc Van and Tran Van Man, working at health and reception departments, for their violations in receiving documents and handling business licensing procedures to the owner of Xin chao shop.
According to Mr. Huynh Van Pham Hong, office chief and spokesperson of the People's Committee, the disciplinary measures will be publicly announced next week.

Related articles:
Criminal charge against coffee shop owner suspended
PM instructs to stop criminalizing slow business registration case in HCMC