The Da Nang Airport security force November 17 said the Civil Aviation Administration's central region airport authority has just issued an administrative fine of VND7.5 million to a Chinese national who was caught stealing the luggage of a Vietnamese passenger on board a Vietnam Airlines (VNA) flight from the central city of Da Nang to Hanoi.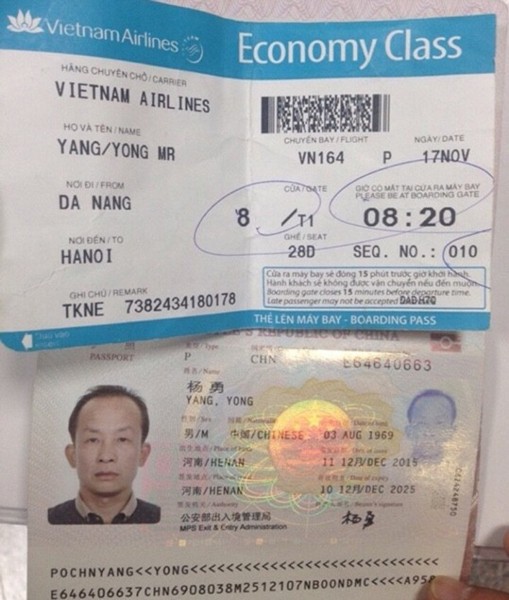 Yang yong caught red-handed stealing things from other passengers' lugguages (Photo: SGGP)
Yang Yong, 1969, Chinese nationality, committed the theft while on board flight numbered VN164 on November 16.
He was caught at red –handed stealing while searching the luggage of a passenger to take two camera Sony and an envelop with VND5 million in cash.

Soon, the flight crew reported to the security force.

According to the air security force, Chinese nationals were also committed the theft on November 14 and they were caught stealing from another passenger.
Before on November 6, the airport security force in Da Nang had issued warning to a Chinese man, Zhang Hui, on the flight numbered VN166 for rummaging other passengers' luggage.