Prime Minister Nguyen Tan Dung has assigned the Government Inspectorate of Viet Nam to investigate the accusation made by BV– Pharma Joint Stock Company against the Deputy Minister of Health, Cao Minh Quang.
The BV-Pharma Company, located in Commune 2 in Tan Thanh village in the Cu Chi District of HCMC, had sent a letter to the Prime Minister, accusing Deputy Minister Quang of violating the law.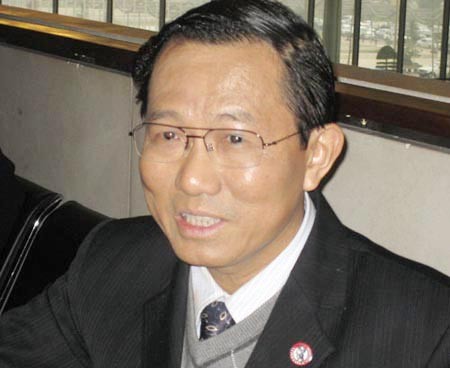 Deputy Minister of Health Cao Minh Quang
Quang has written a letter justifying his stand to the Minister of Health.
The 58-year-old deputy minister, who was also a former director of the Drug Administration of Viet Nam, was accused 3 months ago of making false claims of holding a doctorate degree.
The Ministry of Education and Training concluded that Quang received a certificate for natural pharmaceutical research from Sweden's Uppsala University, a prerequisite for doctorate courses at the university.
The Party Central Supervisory Committee has also set up a team to investigate any wrongdoings by Quang in his sector.
C47 (the organ in charge of corruption cases under the Ministry of Police) has also begun investigating the details of the case.