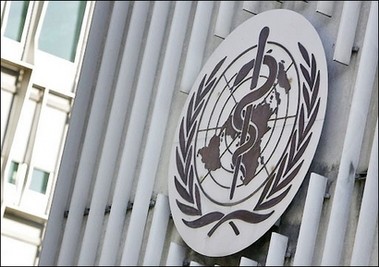 World Health Organisation (WHO) headquarters, in Geneva, Switzerland
The World Health Organisation launched an anti-corruption drive to tackle bribery in medical procurement, which is thought to affect up to a quarter of the drugs governments buy.
"This is an aberration when you think that poor populations struggle with the double bind of a high burden of disease and low access to medical products," said Dr Howard Zucker, WHO Assistant Director-General for Health Technology and Pharmaceuticals.
"Countries need to deal with this problem and ensure that the precious resources devoted to health are being well-spent," he added in a statement.
The total global market for pharmaceuticals is worth up to 50 billion dollars a year according to the WHO.
Recent estimates showed that as much as 25 percent of medicines procured by governments can be lost to fraud, bribery and other corrupt practices, the UN health agency said.
The initiative to help governments was launched at a first meeting of a new WHO group of international anti-corruption and pharmaceutical experts on Monday.
"Corruption is a worldwide problem, rife in high- and low-income countries alike, and no country should feel embarrassed to talk about it," said Dr Hans Hogerzeil, WHO Director of Medicines Policy and Standards.
"Low income countries are the most vulnerable, and they are the ones we will initially support in promoting more transparent, money-saving tactics," he added.
The practices being targeted include suppliers bribing government officials to register medicines without the required information, or officials who deliberately slow down drug approval to solicit payment from suppliers.
Favouritism in selecting members of a medicines registration committee or in recruiting regulatory staff, and thefts and embezzlement during distribution, were also problems, the WHO said.
One of the tasks of the new group will be to compile a database.
The agency said it wanted to promote transparency by boosting laws against corruption and fraud, establishing standardised national procedures for regulation and procurement, and training medical staff.