US Defence Secretary Robert Gates has arrived for talks with Pakistan President Pervez Musharraf amid a US push to line up support for a decisive spring offensive against the Taliban.
Gates arrived here from Europe, where he appealed to Washington's allies to contribute more troops, equipment, and support personnel for the 35,000-strong NATO-led force in Afghanistan.
Pakistan's support is crucial because the Taliban and other militants linked to the Al-Qaeda network have used its semi-autonomous tribal areas as a launch pad for attacks inside Afghanistan.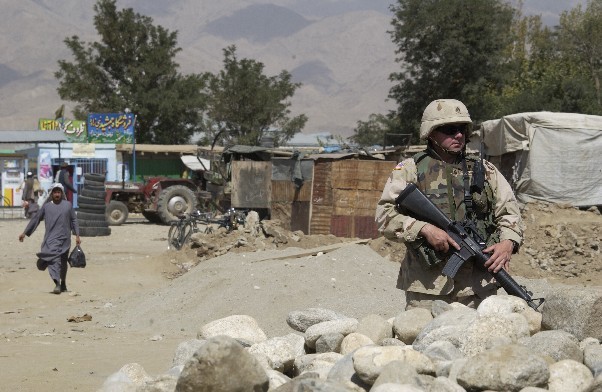 NATO-led troops are preparing for battles against Taliban-led insurgents in regions bordering Pakistan.
The number of cross-border attacks has soared since Pakistan struck a deal with tribal leaders in September not to go after Taliban fighters so long as they stay peacefully inside Pakistan.
US military officials have claimed bitterly that Pakistani border forces were turning a blind eye to the cross-border movements of fighters, fuelling the resurgence of violence in Afghanistan.
But Musharraf recently said security along the porous Pakistan-Afghanistan border was the joint responsibility of all the forces nearby, and Pakistan could not win the fight against militancy on its own.
This is Gates' first visit to Pakistan, a key US ally in the "war on terror", since he replaced Donald Rumsfeld late last year.
Gates' visit will be closely followed by separate visits to the region by NATO Secretary General Jaap de Hoop Scheffer and two top diplomats from the United States and Britain, official sources in Islamabad said.
"These visits are part of a renewed focus on Afghanistan, how to deal with the threat posed by the Taliban," a senior Pakistani official told AFP.
Afghanistan suffered its bloodiest year in 2006 with more than 4,000 people killed, mostly rebels, sometimes in pitched battles between Taliban-led insurgents and NATO-led troops in regions bordering Pakistan.
The Taliban were ousted from power in Afghanistan in late 2001 by US-led forces.