South Korea, China and Japan agreed to strengthen cooperation and joint research on the air pollutants affecting North East Asia, the government-run think tank said Sunday, source from the Yonhap.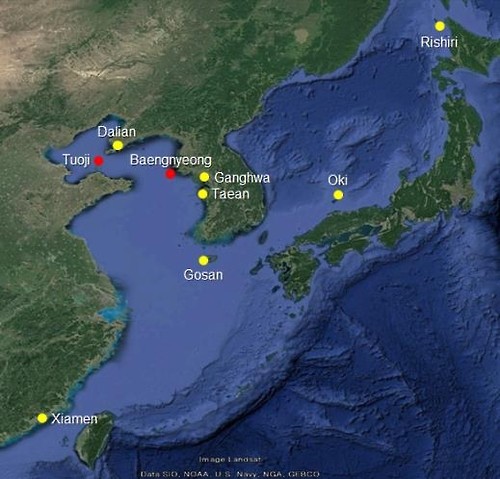 The file photo, provided by the National Institute of Environmental Research, shows the monitoring posts of the long-range transboundary air pollutants in North East Asia. (Yonhap)
The National Institute of Environmental Research (NIER), a state-run think-tank under the Ministry of Environment, said the three countries will focus on the new scenario modeling study that monitors the changes in the atmosphere.
The trilateral agreement was reached in the 19th round of the annual "The Long-range Transboundary Air Pollutants (LTP) in North East Asia" forum held in Seoul from Wednesday to Friday.
Set to start in 2018, the joint project is expected to help understand the aftereffects of each country's environmental policies.
According to NIER, the focal point of the tripartite study will be tracing the long-distance movement of air pollutants and the change in the intensity of ultra-fine dust.
Delegates from Russia and Mongolia were invited to attend the environmental forum in an effort to invigorate the transboundary air pollutant agenda throughout the Eurasian continent.