SEOUL (AFP) – North Korea on Thursday published a photograph of the youngest son and heir apparent to the state's leader Kim Jong-Il, the first official image of him ever released.
The photo of Kim Jong-Un was taken after the ruling party's highest-level meeting for 30 years, which bestowed powerful posts on him in a clear sign he was being groomed for the next dynastic succession in the state.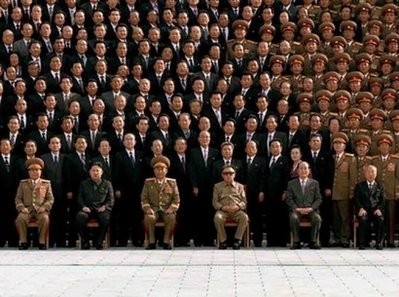 Undated picture released by North Korea's official KCNA via KNS shows North Korean leader Kim Jong-Il (C front) and members of the Workers' Party central leadership. AFP
Official media carried a photo of leading ruling party officials. Party newspaper Rodong Sinmun listed the son Jong-Un as one of the people in the group.
It did not say where he is seated. South Korean experts and a government offficial identified a chubby young man sitting next but one to the leader as Jong-Un.
"We believe he is Kim Jong-Un," said unification ministry spokewoman Lee Jong-Joo.