Dmitry Medvedev won a landslide victory in Russia's presidential election to replace Vladimir Putin, officials said Monday.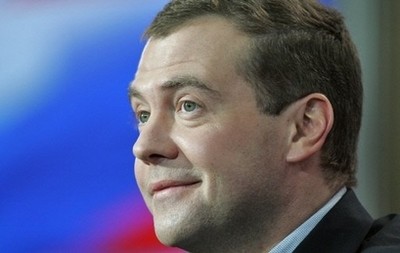 Dmitry Medvedev
Near complete results gave Medvedev 70.2 percent of Sunday's vote, crushing his nearest of three rivals, Communist Party leader Gennady Zyuganov, who won 17.8 percent, the central elections commission said.

At first glance, victory appeared to transform Medvedev, a soft-spoken bureaucrat who has never held elected office.

Russia's mighty state-run television networks have for weeks painted Medvedev as Putin's anointed successor, a president-in-waiting who not only says the same things as Putin, but dresses and talks like him.

At a celebratory rock concert on Red Square, Medvedev, almost for the first time, looked like his own man.

Where Putin, 55, was dressed in his usual black rain mack, the 42-year-old Medvedev came wearing a leather jacket and jeans and seemed to be brimming with confidence.

The choreography stressed not only the change of power, but shift in generation.

Medvedev will be the youngest Kremlin leader since Tsar Nicholas II and the first after the Bolshevik Revolution not to have risen to power through the Communist Party or, like Putin, the KGB.