A man identified as a US citizen of Pakistani origin was arrested in connection with an attempted car bombing in New York's Times Square, news media reported Tuesday.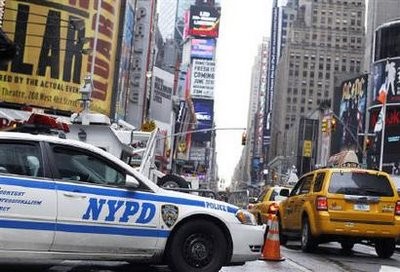 A police car is seen in Times Square, New York May 3, 2010.
MSNBC television identified the man as Shahad Faisal, a Pakistani-American, and said he was arrested on Long Island, New York.
The New York Times said the suspect lived in the US state of Connecticut.
Authorities had launched a massive manhunt with the FBI's terrorism task force and local New York police to try to catch the would-be bomber.