KUALA LUMPUR, March 14, 2010 (AFP) - Malaysian maritime authorities said Sunday they had picked up 93 members of Myanmar's Rohingya Muslim minority who had drifted aboard a boat for 30 days after fleeing their country.
The boat, packed with refugees, was found off Langkawi island off the northwest coast on Wednesday after a tip-off from fishing vessels, said the northern regional head of the Maritime Enforcement Agency, Zulkifli Abu Bakar.
Mainly Buddhist Myanmar denies citizenship and property rights to the Bengali-speaking Rohingya, leading to their abuse and exploitation and prompting many to flee the country.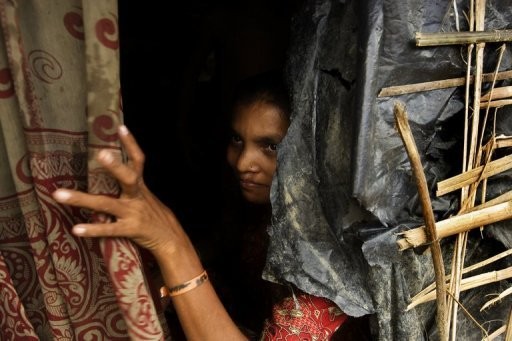 AFP file photo
The boat people "are suspected of trying to enter Malaysia illegally after being at sea for 30 days and so this is why we detained them for further investigations," Zulkifli told AFP, adding they ranged from 16 to 50 in age.
"This is the first time we have had such a big number of people found in our northern waters in many years."
The group had been handed to immigration officials in the northern state of Kedah, who would investigate and determine whether to prosecute them, Zulkifli said.
Malaysian police last July arrested five immigration officials for involvement in an international syndicate that smuggled Rohingya refugees into the country to work illegally.
With one of Asia's largest populations of foreign labour, Malaysia relies on its 2.2 million migrants to clean homes, care for children and work in plantations and factories.