Laos has set goals to achieve an average growth rate of 7.3 percent and GDP of more than 70 billion USD for 2020, source from Vietnamnews.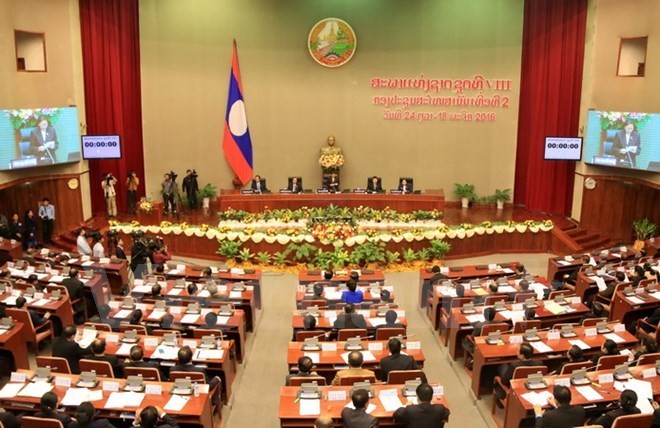 Scene at the last working day of the second session of Laos' 8th National Assembly (Photo: VNA)
The goals are part of a national plan approved by the second session of Laos' 8th National Assembly that wrapped up recently after 26 days of sitting.
According to the plan, the growth rates for 2017 and 2018 will be 7 percent, increasing to 7.3 percent in 2019 and 7.5 percent in 2020. By the end of 2020, income per capita is set to reach 2,978 USD.
The legislature also agreed with the government's projected budget collection at 111,600 billion LAK (over 13 billion USD) and expenditures at 137,000 billion LAK (18 billion USD) for 2017-2020. During the period, budget deficit was set to be under 4.39 percent of GDP.
Lao Finance Minister Somdy Douangdy said the deficit would remain at some 6.52 percent of GDP next year due to approved wage increase and other subsidies.
However, increasing budget collection through the introduction of new taxes will help the economy recover, he added.
During the second session, the Lao NA adopted 14 laws, including two new ones and 12 revised laws, including the law on investment promotion.