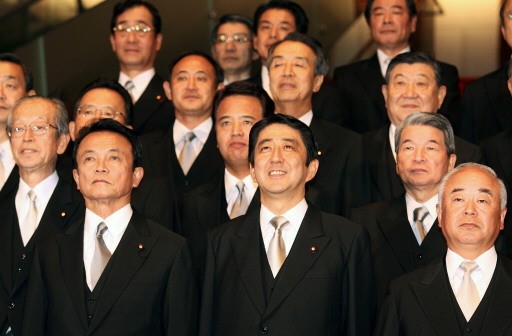 Japanese PM Abe and his cabinet at the inaugural ceremony last year (AFP Photo)
Japanese Prime Minister Shinzo Abe is to announce his resignation, an official from his party said Wednesday.
"Unfortunately, he will announce himself his decision to resign," Tadamori Oshima, chairman of the parliamentary affairs committee of the ruling Liberal Democratic Party, told reporters.
"He has made a very significant decision," he said.
Abe will hold a press conference at 2 pm (0500 GMT), his office announced.

Source: AFP