The International Monetary Fund (IMF) has forecasted Indonesia's economic growth will reach 5.1 percent in 2017, mostly driven by domestic expenditure and private investment, source from Vietnamnews.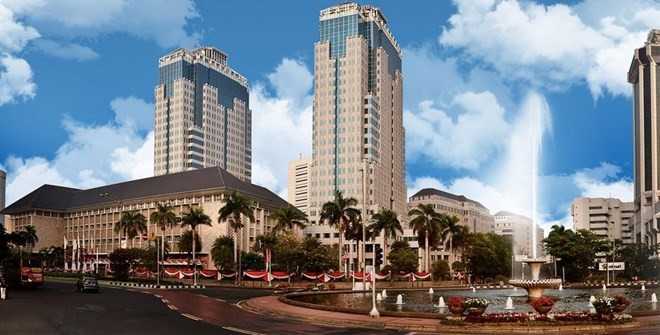 Bank Indonesia's headquarter in Jakarta. (Photo source: Flickr/globalindonesianvoices.com)
The country's growth rate in 2016 is projected at 5 percent due to strong personal consumption.
According to the Washington-based organisation, economic growth will result in a recovery of commodity price and lower lending rates.
Indonesia's inflation is predicted at 3.3 percent in 2016 and increase to 3 – 5 percent in 2017 due to its policy on adjusting electricity subsidies, said the IMF.
The current account deficit of the Southeast Asian country is forecasted to rise from 2 percent of gross domestic products (GDP) in 2016 to 2.3 percent of GDP next year due to a pickup in fixed investment and imports.
The IMF appreciated economic conditions in Indonesia, particularly in the last months of 2016, fueled by appropriate and prudent policies on macro economy and economic restructuring.-