Egypt

's ruling military council on Wednesday laid out its rules governing upcoming parliamentary polls, which it promised would be fair and transparent.
The polls, originally scheduled for September, were delayed for up to two months, a military official said last week.
"The delay was in response to demands by various political forces, parties and groups established after the revolution to have more time to get organised," said Mamduh Shahin, a member of the Supreme Council of the Armed Forces.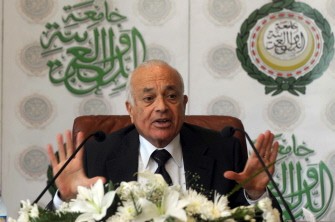 Nabil el-Arabi, Secretary General of the Arab League, gives his first press conference at the Arab League where he spoke of the current situation across the Middle East, on July 19, 2011, in Cairo.
Shahin reiterated the electoral process -- which includes presentation of candidacy, campaigning, fixing voter registration lists and defining constituencies -- would start by September 30.
Voting would be over three rounds, with 15 days between each round and, would be based on a mixed system combining a party list and single-seat system, Shahin told a news conference.
Fifty percent of seats would be reserved for farmers and workers, and a women's quota introduced by ousted president Hosni Mubarak's government would be removed.
"The elections will be studied the world over for their fairness and transparency," Shahin said.
The Supreme Council of the Armed Forces, which took power when Mubarak was ousted by a popular uprising in February, has been criticised over the slow pace of reform.
Protesters have pitched tents in Cairo's Tahrir Square -- the epicentre of rallies that toppled Mubarak -- for almost two weeks to push for political change.
The election delay was seen as a measure to placate pro-democracy activists.
Some groups had expressed concern early elections would benefit the well entrenched and highly organised Muslim Brotherhood, arguing they needed more time for themselves to get organised.
But others want to push ahead with elections to have the ruling military council, which they see as an extension of the old regime, out of power as soon as possible.
str-jaz/dv