Allegations of summary executions, aerial bombardments of civilians and enforced disappearances in Sudan's South Kordofan region could constitute crimes against humanity or war crimes, the United Nations said on Monday.
"If substantiated (the allegations) could amount to crimes against humanity, or war crimes for which individual criminal responsibility may be sought," according to the preliminary results of a UN investigation into a series of incidents in South Kordofan between June 5 and 30.
A report prepared jointly by the UN High Commissioner for Human Rights and the world body's mission in Sudan details "extrajudicial killings, arbitrary arrests and illegal detention, enforced disappearances, attacks against civilians" allegedly committed in the troubled state.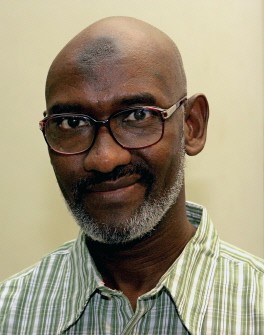 This June 26, 2009 file photo shows Canadian-Sudanese citizen Abousfian Abdelrazik pictured at Khartoum airport before departing for Canada
South Kordofan remained under Khartoum's northern administration when South Sudan became independent last month, but since June violent clashes have been pitting Nuba rebels once allied to southern rebels against the Sudanese army.
The UN said that starting June 5 Sudanese forces blocked the major roads into the town of Kadugli, South Kordofan's capital city.
Fighting thereafter broke out with rebel groups, and on June 7 the Sudanese forces started shelling the town before launching a house-by-house search.
The UN said that according "to numerous witnesses... these searches targeted individuals based on their ethnicity and political affiliation and that they subsequently resulted in arrests and, in some cases, summary executions."
By June 8, the UN said, some 6,000 to 7,000 people were seeking protection from the ongoing fighting at a UN peacekeeping camp, a figure which rose to 11,000 on June 20, before "National Security agents verbally intimidated" the displaced to return home.
Humanitarian agencies have only been afforded limited access to Kadugli since then, but the report said that aerial bombardment was still going on at the end of June and there were reports of casualties throughout the region.
The report then highlights a series of attacks, detention and killings of both civilians and UN staff in the region.
It said that on June 8 a UN contractor "was pulled out of a vehicle by (Sudanese forces) ... in the presence of several witnesses.
"He was taken away from the vicinity of the compound and gunshots were heard. Later he was discovered dead by UN personnel".
UN rights commissioner Navi Pillay urged swift action.
"What (the report) suggests has been happening in Southern Kordofan is so serious that it is essential there is an independent, thorough and objective inquiry with the aim of holding perpetrators to account," she said in a statement.
"It is vital that unhindered access is granted to human rights monitors to conduct investigations into allegations of continuing violations of international human rights and humanitarian law, and to humanitarian actors trying bring relief the affected populations," Pillay said.
She urged Sudanese authorities "to immediately release any UN staff who are still in custody, as well as all other detainees who have not committed any crime."
On August 10 the US special envoy to Sudan said the violence in South Kordofan could spread and engulf the newly independent nation of South Sudan.
"I think that the danger in the fighting in South Kordofan is that it could indeed spread to other parts of the Nuba mountains or of the Blue Nile," Princeton Lyman said in a news conference.
The European Union's foreign policy chief, Catherine Ashton, has also voiced alarm at the latest reports of violence and rights abuses in South Kordofan.
"The European Union remains gravely concerned about continued fighting in Southern Kordofan state and disturbing reports of further widespread human rights violations," a statement said