China's central bank reaffirmed it will pursue a loose monetary policy to support the country's economic recovery, after shares recorded their biggest drop in eight months.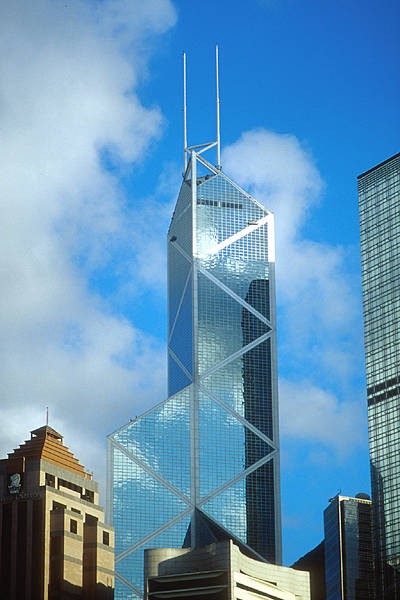 Bank of China headquarters in Hong Kong
The People's Bank of China (PBoC) published remarks by one of its vice governors, Su Ning, after the market slumped five percent on Wednesday, say in part due to concerns that banks had been ordered to rein in aggressive lending.
The dive, the biggest single-day percentage decline since November 18, also had a knock-on effect on Wall Street and other markets around the world.
China will "steadfastly continue to apply an appropriately loose monetary policy to consolidate the economic recovery momentum," Su was quoted as saying in a statement posted late Wednesday on the PBoC website.
State media reported this week that two top Chinese commercial banks -- Industrial and Commercial Bank of China and China Construction Bank -- had set ceilings for new loans this year as regulators raised fears over credit risks.
If put in place, the ceilings would imply the banks had already issued around 80 percent of their total lending for the year in the first half and credit growth would slow sharply in the rest of 2009.
Su stressed at a meeting in Shanghai that market-based tools rather than government-set lending quotas, which worry investors, would be used to ensure appropriate credit growth and facilitate economic growth, the statement said.
It did not say when the meeting occurred, but the timing of the statement after stocks plunged appeared to be a message to markets.
"We will focus on market tools, not methods of controlling (credit) size, flexibly using various monetary policy instruments," Su said.
Beijing has taken aggressive steps including a looser monetary policy and massive fiscal stimulus package since late 2008 to pull the world's third-largest economy out of its worst slump in decades.
However, economists have said the country's economic growth, which rose to 7.9 percent in the second quarter from 6.1 percent in the first, was largely underpinned by unprecedented lending.
Shanghai's benchmark index rebounded 0.45 percent to 3,281.28 points in mid-morning session Thursday.