Venezuelan President Hugo Chavez is to have cancer treatment in Brazil, a local newspaper said on Thursday.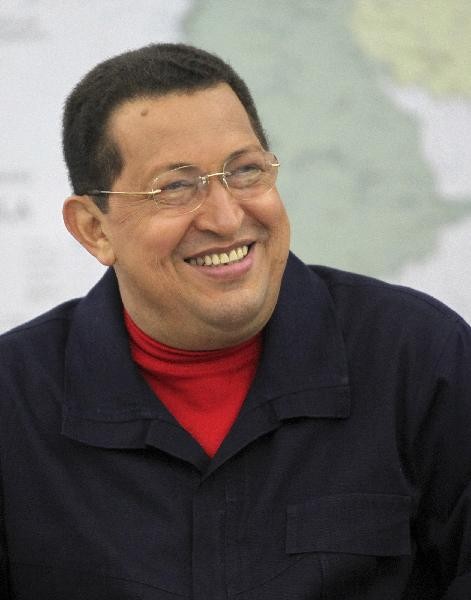 Venezuela's President Hugo Chavez smiles as he attends to the Council of Ministers at Miraflores Palace in Caracas July 14, 2011
The daily O Estado de Sao Paulo said the treatment is to be carried out in Sao Paulo's renowned Sirio-Libanes hospital, where Brazilian President Dilma Rousseff was treated for her lymphoma cancer in 2009.
Rousseff invited Chavez to treat his cancer in Brazil last week. The Brazilian government also offered to send specialists to Venezuela to help him overcome the disease.
Chavez returned to Venezuela on July 4 from Cuba, where he underwent a surgery on June 20 to remove a cancerous tumor. Chavez didn't reveal what type of cancer he had.