Cambodian King Norodom Sihamoni laid a wreath and lit the victory torch inside the Independence Monument in Phnom Penh on November 9 to mark the country's 63rd Independence Day, source from Vietnamnews.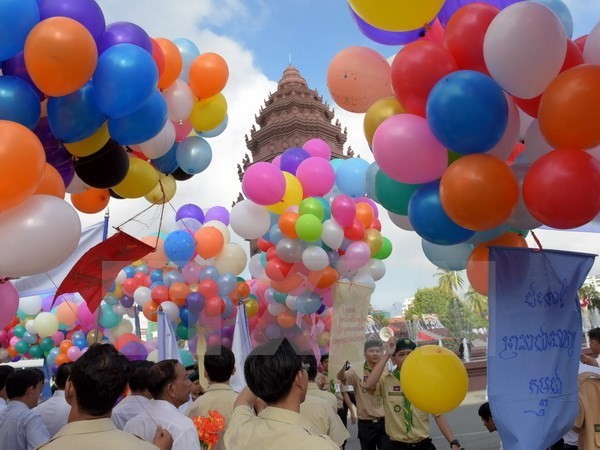 Scene at the ceremony marking Cambodia's 63rd Independence Day (Photo: AFP/VNA)
State leaders, including Prime Minister Hun Sen and President of the National Assembly Heng Samrin, as well as thousands of residents attended the ceremony.
The Southeast Asian country obtained full independence from the French protectorate on November 9, 1953 under the reign of the then King Norodom Sihanouk.
In recent years, Cambodia has recorded an average economic growth rate of 7 percent, with leading sectors consisting of garment, tourism, construction and agriculture.
The nation is striving to achieve the middle income status in 2030.