Australian police have arrested a man for allegedly supplying five rocket launchers stolen from the military to a suspected terrorist for use in an attack in Sydney.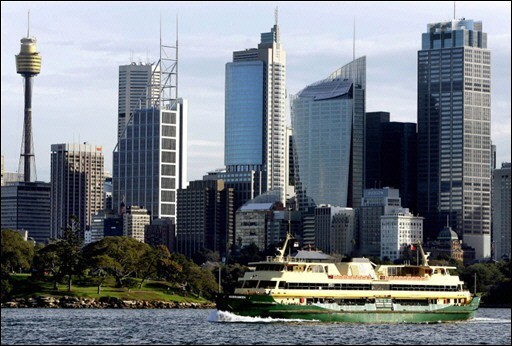 A scenery of Sydney, Australia
The 28-year-old man, Taha Abdul Rahman, was arrested in the southwestern Sydney suburb of Leumeah in a joint operation by police and the country's spy agency, the Australian Security Intelligence Organisation (ASIO).
Rahman appeared in court later Friday on 17 charges, including dishonestly receiving stolen property and supplying a prohibited weapon without authorisation. He was remanded in custody after a brief hearing.
Police said the arrested man, who has no connection to the military, supplied five of the weapons to a suspect arrested in an anti-terror raid last year.
"The person who received five is facing terrorism charges on another matter," Australian Federal Police (AFP) assistant commissioner Frank Prendergast told a news conference.
A police spokeswoman told AFP it was understood the weapons were to have been used in an attack on a building in the country's most populous city, Sydney, but gave no further details.
AFP Commissioner Mick Keelty said the charges represented a significant advance in counter-terrorism operations in Sydney.
"The assertions we have from a witness are that there was a particular target that had been identified by the individual and the group the individual had been operating with. That was a property and we are aware of that property," he said.
Keelty said he did not want to name the target as the details could be suppressed by the court.
In November last year, 18 Muslim men were arrested in raids in Sydney and Melbourne that police said had foiled a "large-scale terrorist attack". They are in custody awaiting trial.
The assistant police commissioner of New South Wales, of which Sydney is the capital, said the city's Lucas Heights nuclear reactor was "probably being considered" as a target.
"Certainly it's something that may have been considered. There were a couple of sites that were probably being considered and that's one of them," Nick Kaldas told commercial radio.
The shoulder-fired rocket launchers reportedly have enough punch to destroy a tank.
Apart from the five supplied to the terror suspect, two others were provided to another man, police said, without giving details.
One of the weapons has been recovered, but police are still trying to track down the remaining six.
"It is a matter of great importance to us to recover the six outstanding weapons," Prendergast said.