Inflation is the greatest threat to Asian economies and regional leaders must make combating it a priority in 2008, Asian Development Bank President Haruhiko Kuroda said in an interview published on Wednesday.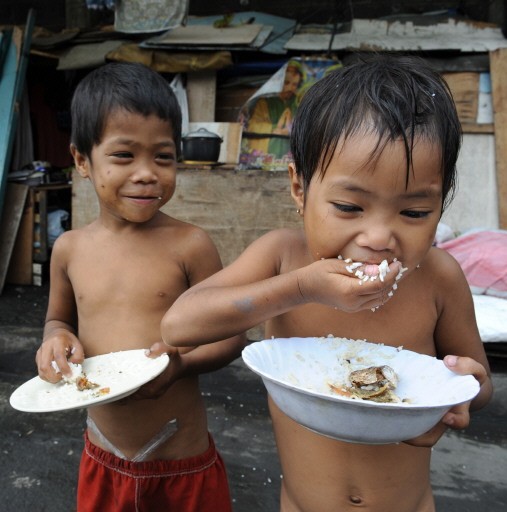 Filipino children living in a slum area eat a meal of rice mixed with noodle and dried fish in Manila on April 14, 2008. Millions of people could be at risk because of soaring food costs. (AFP Photo)
"The greatest macroeconomic danger is inflation. Given than food and fuel are the basic elements of the budgets of Asian families, the recent rise in prices will create inflationary pressure," he told the Cinco Dias newspaper.
"The rise in prices of these products will have a disproporionate impact on the poorest people," Kuroda said.
"The main challenge for regional political leaders in 2008 is to limit the impact of these price rise on the poorest people, without compromising macroeconomic stability."
The ADB is to hold its 41st annual meeting in Madrid on May 3-6.
World Bank President Robert Zoellick said earlier this month that millions of people could be at risk because of soaring food costs and urged governments to act now so that a bigger price would not have to be paid later.