A 13-year-old American boy on Saturday became the youngest person to conquer Mount Everest, his website said, setting a new but controversial world record.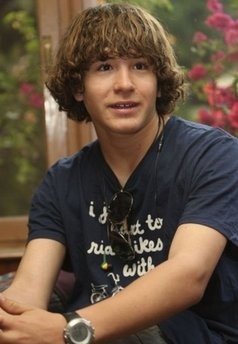 A 13-year-old boy Jordan Romero has become the youngest person ever to reach the summit of Mount Everest
Jordan Romero was one of more than 50 mountaineers who reached the top of the world's highest peak early Saturday, among them Apa Sherpa, who broke his own world record by summiting for the 20th time.
The 13-year-old from Big Bear, California was "unbelievably happy" when he called in from the summit via satellite phone, said a statement on his website, www.jordanromero.com.
"The team just called in and confirmed that they are standing on top of Mount Everest -- the highest peak in the world. Their dreams have now come true," it said.
"Everyone sounded unbelievably happy. They also thanked everyone who supported them and encouraged them throughout their journey."
Jordan is three years younger than the previous record holder, believed to be Temba Tsheri of Nepal who reached the peak at age 16.
The Californian's successful climb brought him a step closer to achieving his ultimate goal -- set when he saw a mural at school aged just nine -- of becoming the youngest person to climb the highest peaks on all seven continents. He now has only the Vinson Massif in Antarctica to climb.
Scores of supporters posted congratulations on his website, but the expedition has also attracted criticism from mountaineers, some of whom said Jordan was too young to undertake such a dangerous climb.
Hundreds of people have died trying to climb Mount Everest, many succumbing to altitude sickness or accidents, and the route that Jordan and his father and stepmother took is notorious for avalanches and high winds.
Authorities in Nepal do not grant climbing licences for Everest to anyone under the age of 16 and the Romeros chose to climb from the Tibet side which Jordan's father, a paramedic, said he judged to be less dangerous.
Thousands of people have climbed Mount Everest since Edmund Hillary and Tenzing Norgay became the first people to conquer the 8,848-metre (29,028-foot) mountain in 1953.
Apa Sherpa, 50, has done so more times than anyone else, and has been dubbed the "super Sherpa" for the apparent ease with which he scales the mountain, rarely even training for the climb.
He had hoped to carry Hillary's ashes to the top on his latest expedition, but was warned against doing so by local priests, who worship the mountain as sacred and said it would bring bad luck.
Apa dedicated his 2010 expedition to the impact of climate change on the Himalayas, and led a team of climbers who plan to bring several tonnes of rubbish off the mountain.
"I am thankful to have been able to climb Mount Everest for the 20th time," he said in a statement published on his website, www.apasherpa.net.
"I also climbed to bring attention to the damage done to the Himalayas because of global climate change."
Apa has his own charitable foundation, and spends much of his time in the United States raising funds to improve education and economic development in his native Nepal.
The summit season on Everest begins in late April and May when a small window between spring and the summer monsoon offers the best conditions for making the ascent.
The mountain lies on the border between China and Nepal, and mountaineering authorities said more than 50 people climbed from the Nepal side on Saturday, taking advantage of a lull in the wind.
Among them was 16-year-old Arjun Vajpai, who became the youngest Indian to reach the summit.
"The weather was good today and so we saw a high number," mountaineering department spokesman Tilak Ram Pandey told AFP by telephone from Everest base camp.
"It will last for the next two days and we are expecting to see more people climb tomorrow."