Vietnam's traditional martial art federation has been warmly welcomed as the 40th member of the World of Martial Art Union (WoMAU) at a ceremony held in Chungju, the Republic of Korea.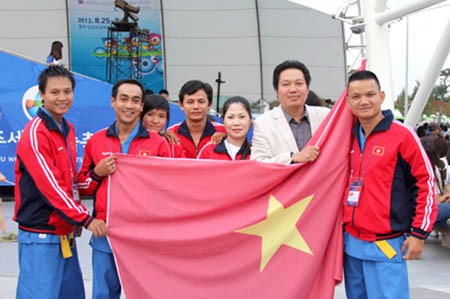 The Vietnamese team of Vovinam at the Chungju World Martial Arts Park.
It is the second Vietnamese member of the international organisation, following the Vietnam Vovinam Federation.
WoMAU, recognised and sponsored by UNESCO, has carried out programmes to research, preserve and popularise traditional martial arts globally through activities at the annual festival in the RoK.
In this year's WoMAU festival, ten Vietnamese martial artists have showcased kungfu techniques at Chungju World Martial Arts Park.
Meanwhile, in a performance competition for participating delegations, the Vietnamese team scored 179.4 points to finish third and earn a place in the finals, scheduled for September 14.