The global trend of urbanization and population growth poses tremendous pressure on cities around the world. This creates a need for smart and sustainable solutions to address the challenges of a growing and aging population. We wish to make our people healthier, their surroundings safer, more sustainable, accessible, and 'livable' for everyone.

Smart cities are certainly key to Vietnam's future. Most people will live in your cities. It will be a challenge to ensure affordable housing, sustainable building and good transport infrastructure but taking into account of the environment.

In order to boost the city's sustainable development, on 26 November 2017 HCMC leaders have just released the Smart City Project for HCMC for the period 2017 – 2020, looking forward to 2025. The project is expected to address the city's development bottlenecks and urgent needs of its citizens.

A clear vision, recognized by all stakeholders is very important for the execution of a smart city project. Once there is a vision with direction, the technology part comes in. Technology has to serve the objectives in a smart manner.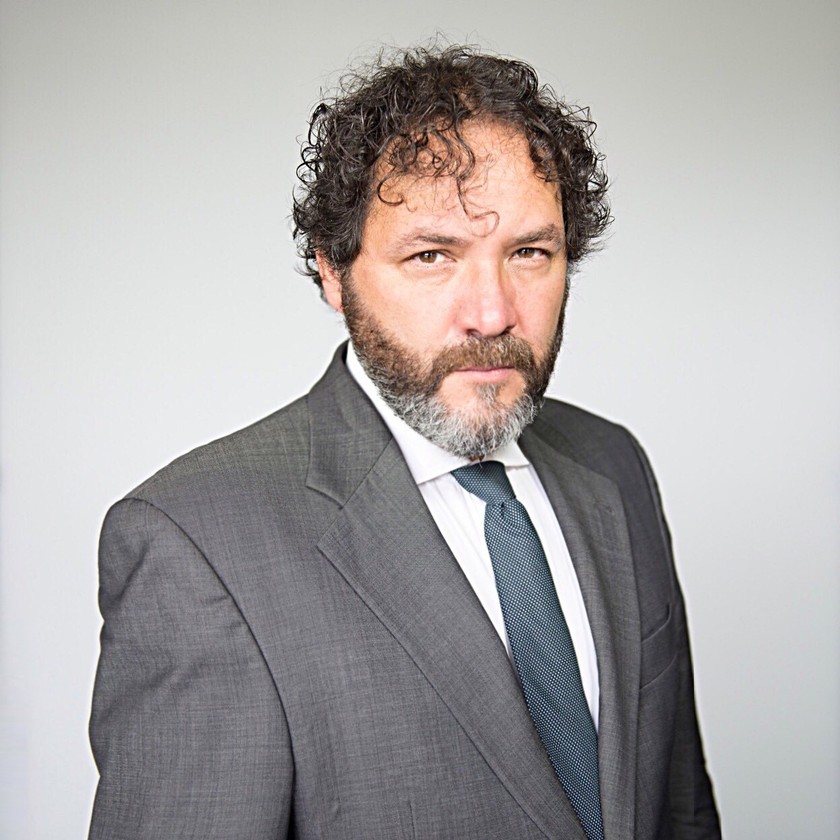 the Netherlands Consul General to HCMC, Mr. Carel Richter
"I think it is the right time for HCMC to take actions to address the challenges of the city but also aiming at becoming one of the central hubs of Asia. Being a smart city would enable HCMC to make positive changes and develop in line with its potential as one of the leading cities of Vietnam", said the Consul General.

The most important aspect for a smart city is the infrastructure needed for new technology. Moreover, the most critical component of any smart city is its people. People are the smartest aspect of any city and are capable of far more than simply living in it. Most of all, cities need to make sure they get opinions of their citizens. The people have to be part of the development of the city. People's participation is key.

The Netherlands is developing a national smart city strategy of its own as well. Earlier this year the Dutch National Smart City Strategy was presented to our Prime Minister Mark Rutte. This strategy is the result of a co-creation process involving over 40 representatives from municipal authorities, 60 employees from 40 companies and 30 scientists.

This strategy outlines the start of a collective transformation process to ensure that cities are livable in the future and able to mitigate the challenges we face. It is a complicated process, but a necessary one to make the right choices for our future.

This complexity also means that cities need to work together internationally. That is why in the Netherlands we are involved with the Global Smart City and Community Coalition.

To do so, we must bring the various initiatives in contact with each other. We are particularly keen to learn from other countries' experiences, since the Smart Cities approach offers excellent opportunities for international cooperation and knowledge sharing.

We look forward to seeing Vietnam join an even wider community of smart city partners, via involvement in the Global Smart City and Community Coalition. This not-for-profit platform shares best practices and real solutions among cities in the Netherlands, in the US, and in Italy. I hope that with the great endeavour and determination, Vietnam will be on the list too.

Smart cities are the future; there is no doubt about that. It is up to you to envision and realize that future. Vietnam and the Netherlands are home to beautiful and dynamic cities. Their ability to evolve is key to both our futures.

Looking at our mutual challenges and our respective expertise in these areas, I strongly believe that Vietnam and the Netherlands should be smart city partners. I am confident the Smart City Project of HCMC will benefit all of us who live in this city.

Posting in Vietnam since August 2017, I am very grateful to live and work in Ho Chi Minh City, a dynamic, vibrant and growing city.

Ho Chi Minh City has always been credited as the leading force of economic and administrative reforms in Viet Nam. The City has been the best destination to do business and make investments. Many initiatives started successfully from the City and that they were implemented in other provinces.

A lot of Dutch companies are active in HCMC and surrounding areas like Unilever, Shell, Heineken, De Heus, Dutch Lady (Friesland Campina), Akzo Nobel, Royal HaskoningDHV, Control Union, Fresh Studio Innovations, East West Seed and Nedspice.

Cooperation with Ho Chi Minh City has a long history, for instance the climate change adaptation project between HCMC with City of Rotterdam, between the Steering Center for Flood Control and the Dutch Water Authorities, the first integrated circuit (IC) manufacturing project in HCMC.

I would like to mention another field where applying solutions in a smart integrated way has proven successful in the Netherlands, is in the application of the smart airport city model. The concept is not solely about airport development. It is about linking the regional economic development with the regional Southeast Asia and global value chains. Also, here, we try to share expertise with Vietnamese partners.

Next year, Vietnam and the Netherlands will celebrate the 45–year diplomatic relations, we will organize different activities to introduce the Dutch culture, education, innovation and technologies here.

We also expect high level visits from the Netherlands with business delegations coming to HCMC to explore business opportunities. The delegation might comprise of experts and entrepreneurs in the areas of HCMC priorities such as ICT, manufacturing, water management, technology & innovation as well as high tech agriculture and climate change adaptation.

In the spirit of partnership, please be ensured that we can offer assistance if this supports HCMC in finding ways to improve policies on any of these issues. We are looking forward to working with you in achieving mutually profitable benefit. Vietnam will remain a priority country to the Dutch government as well as its business community.
I am truly looking forward to be part of further enhancing and intensifying our contacts and cooperation in the coming years.

On the occasion of Tet 2018, I wish the Vietnamese people and expats living here good health, prosperity and a lot of success in the year of the Dog.