The Prime Minister has approved a project on flood risk management in Ho Chi Minh City, which will be implemented in six years from 2016-2021 at a total capital of US$437 million.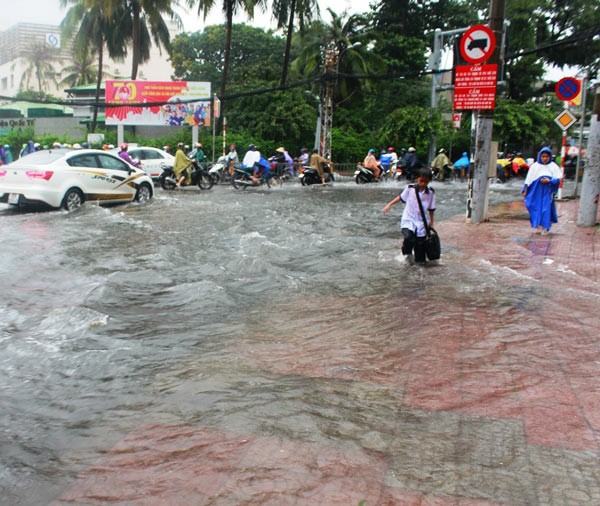 Phan Dang Luu street lies under floodwater after a heavy rain in Binh Thanh district, HCMC (Photo: SGGP)
Of these, the International Bank for Reconstruction and Development loans US$400 million and the HCMC People's Committee arranges the rest amount of US$37 million.
The project will protect 14,900 hectares of land from flooding at a frequency of 10 years and help about two million of people in river valleys access environmental hygiene utilities.
In addition, it will solve flooding and pollution; improve public hygiene, residents' life quality and urban landscape; sustainably develop the city's drainage and environmental hygiene system; and better urban technical infrastructures to boost socioeconomic development and international integration.