The People's Committee of Ho Chi Minh City has issued an order, effective from July 22, asking the Department of Planning and Architecture and other relevant organizations to make public all urbanization plans within one month after approval.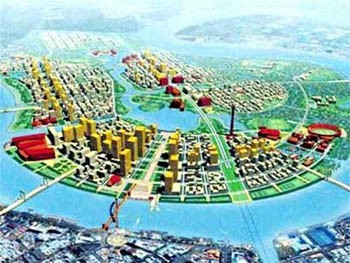 An artist's impression of the Thu Thiem new urban area in HCMC
Moreover, the department and urban management authorities in the districts must be willing to provide all information on the plans should any organization or individual so demands it.
The managing board members in new urban areas, industrial zones and export processing zones will also be responsible for supplying the same.
Only information related to national defence, public security and state secrets will not be disclosed to the public.
Public announcements will be pasted on notice boards, in the media or on the internet. The public can also receive printed copies of the plans if required.
Authorized organizations will have to supply information as asked within a 20 day time limit period to members of the public.