A plague of severe traffic jams in the past few days has tested the patience of Ho Chi Minh City's long-suffering motorists.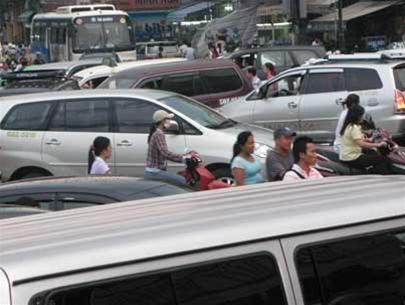 Traffic jam happens at Cong Quynh roundabout, District 1
In streets from the center of town to the far-flung suburbs, the traffic crawled along at one kilometer per hour several times each day. Thousands were late for work or school and the air was heavy with noxious exhaust emissions.
 
Along some streets, the snarl ups happened three to five times a day.
 
To reduce the number of private vehicles and promote the idea of walking instead, the Department of Transport and Public Works is working out which stretches of road should be off-limits to different types of vehicle and which should be closed altogether at certain times.
 
Local authorities admit that their conversion of some streets into one-way thoroughfares could be behind the traffic jams so they will check and try to remedy the situation.