A five-year pilot program in Ho Chi Minh City to manage and provide vocational training and jobs to the post-detoxified has proved successful, with many kicking the habit of using drugs, having a job and reintegrating into the community.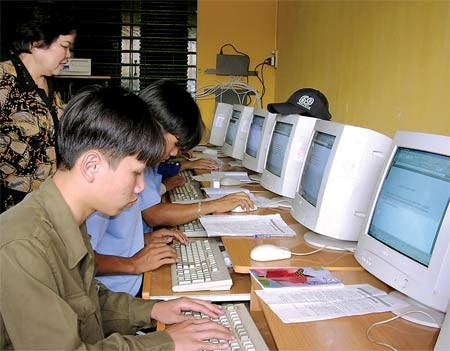 The post-detoxified in a class at Phu Van vocational center in Ho Chi Minh City (Photo: SGGP)
After launching the program in 2003, the city rent land and spent some trillions of Vietnam dong building 20 more detoxification schools and centers in central highlands and southern provinces for over 30,000 drug addicts.
After participating into the program, 19,100 addicts have reintegrated into the community, of which 15,555 have returned to their residences and 2,100 have worked at centers and Nhi Xuan Industrial Complex.
Over 70 percent of them have had a job, with an average pay of VND1.2-3 millions per month. Some have run their own businesses with income of VND10-15 millions a month.
For instance, after detoxification N.N has opened a mobile phone shop with financial assistance from his family. He now can earn over VND10 million per month from the business and comes off drugs.
During the program, the number of criminal cases in the city reduced by half, from 14,000 to 7,000 cases per year.
Nguyen Thanh Tai, vice chairman of the HCMC People's Committee, said the program was a struggle to save people's lives and had human values.
Many people didn't agree to the program but after implementation it has had concurrence of all concerned and proved successful, he added.
Mr. Tai said many of the post-detoxified who lived for only themselves now work hard to support their families and improve their personality to become helpful for society.
After program
The number of criminal cases relating to drugs and drugs users have risen after the program ended.
Nearly 800 post-detoxified heroin users have been arrested for stealing properties, purchasing and possessing drugs illegally, of which nine have committed murder.
According to a preliminary study, the current relapse rate is 20 percent, and many post-detoxified addicts have failed to find a job due to discrimination.