Phu My Hung Flower Fair on Tet 2016 themed "Wild Flower" is scheduled to be opened officially in district 7 at 7pm on Febuary 2 (December 24th – 29th following Lunar Calendar).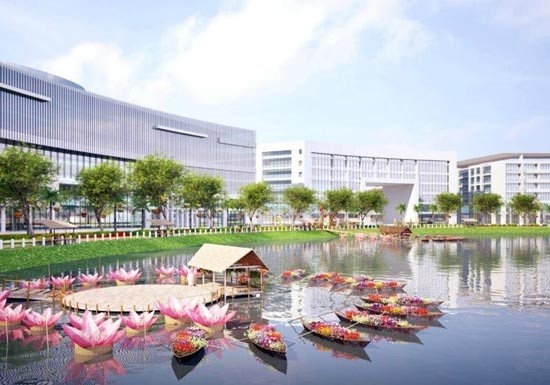 Cultural spaces featuring Tet atmosphere at Phu My Hung Flower Fair 2016. (Photo:SGGP)
Coming to this year's flower fair, visitors will have a chance to enjoy deep rural cultural space of north, central and south of Vietnam through the main theme of "Return to village".
The theme is originated from thoughts and sentiment of ones carrying out the fair. Spring in Vietnam is a reunion occasion that every single Vietnamese desires to come back to the hometown being full of childhood memories.
There are 4 main venues at the fair including street with the symbol entrance of Vietnamese countryside showcasing gardens of melon and gourd trellis, loopad trellis.
Overseas Vietnamese are able to remind their childhood memories by enjoying countryside landscape.
Another space displays the attractive bonsais such as a-100-year-old couple tamarind bonsai designed by farmers from the Mekong provinces and Ho Chi Minh City and ever listed on Vietnam Record Book.
Beside those places of interest, the fair also has a space for shopping, entertainment, cuisine, around 500 ornamental plant pavilions and around 200 stalls of goods for Tet.