The 2014 international Vietbuild home expo was opened officially at the Saigon Exhibition and Convention Centre (SECC) in Ho Chi Minh City on December 27.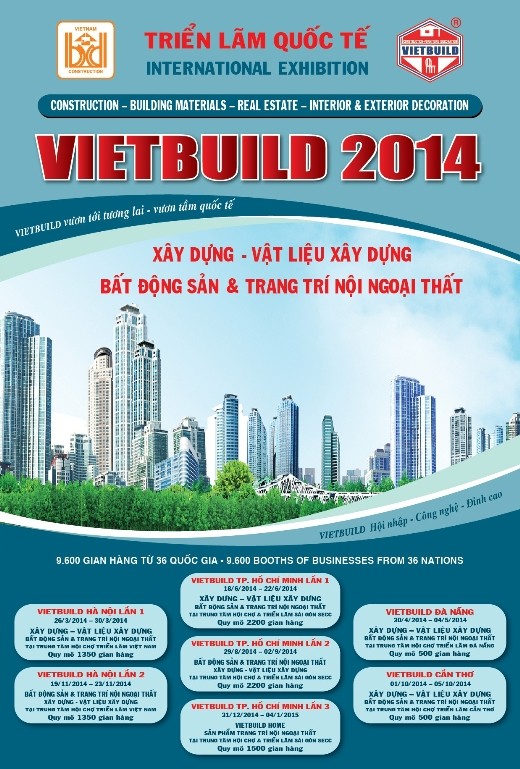 (Photo: Vietbuild home 2014)
Nearly 900 booths of 270 enterprises from nine countries like Thailand, Korea, Singapore, the United State, Malaysia, Japan, Italia, Germany, Vietnam and others joined in the event, aiming to advertise their famous brand names with newest products and modern technologies in the field of interior, exterior home decoration such as metal ceilings, doors, windows and accessories, handicrafts, wallpapers, bathroom equipment, electronics...
Moreover, within the framework of Vietbuild home expo, many activities also will take place including enterprise forums, product advisory program, and conference between domestic and foreign enterprises.
The exhibition will last till December 31.