Only 80,000 out of the 149,000 apartments across Ho Chi Minh City have had their dossiers filed for a certificate of home ownership and land use rights (also known as a red book), said the HCMC Department of Natural Resources and Environment and the General Department of Land Management.
These apartments are parts of the 334 complex projects in HCMC, the majority of which have not seen a red book granted to their owners by the project investors.
Out of the dossiers submitted, 65,000 cases are being considered and 15,000 are being processed.
The People's Committee of HCMC recently announced the names of investors that had failed to grant red books to their inhabitants and is looking to give them sanctions.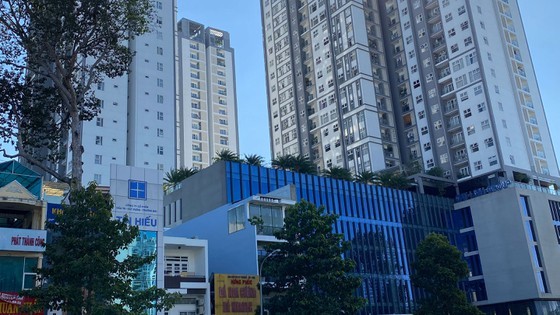 Phu Son Thuan JSC, one of the investors being looked into (Photo: SGGP)
"I have been living in the house I built on this zoned project land for 4 years without a red book; the investor kept breaking promises every time I remind them", complained a homeowner from Binh Tan District.
Many people feel reassured purchasing apartments from renowned investors with lots of projects, but reality proved that the bigger the project, the more taxing it is to get a red book.
The craze for luxurious apartments is still going strong in HCMC with thousands of units sold per week, but people are still not granted a red book even when they pay up front.
These inhabitants live in apartments of some of the most well-known real estate corporations in Vietnam like Phu My Hung and Vingroup.
As of now, out of more than 300 projects that failed to apply for red books, local authorities have only requested for 5 of them to be handled.