The Vietnamese Prime Minister has approved the task of planning Ho Chi Minh City by 2025.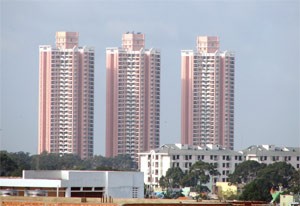 Ho Chi Minh City will become a Southeast Asia's economic and science center by 2025 (Photo: T.C.)
Accordingly, the city will become a special city and a big economic, cultural and technological science center, which has an import political position in the country.

The city will also be an industrial, multi-field service and technological science center of the Southeast Asia.

The city is planned to cover an area of 2,095 square kilometers and be the home of 10 million people, including 4-4.5 million inhabitants in the old inner city, 2.8-2.9 million inhabitants in six newly developed districts within the city, and 2.6 million inhabitants in the suburbs.

Besides, the city will have about 2.5 million temporary residents.