Ho Chi Minh City has attracted US$1.6 billion in Foreign Direct Investment in first eleven months of 2013, up 30 percent compared to the same period last year, reported Thai Van Re, Director of HCMC Department of Planning and Investment, at a meeting on Wednesday.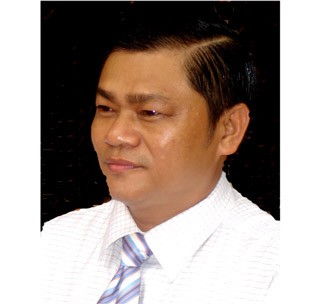 Thai Van Re, Director of Department of Planning and Investment (Photo: Cat Tuong)
By November 20, around 412 FDI projects were licensed and 120 existing projects asked for an additional capital for completion.
This year, the City is expected to draw around $2 billion of FDI capital. Last year the City attracted around $1.3 billion.
As for local investment, by November 20, 23,675 businesses were granted licenses with registered capital of around VND107.58 trillion, up 7 percent in the number of registered businesses but down 39 percent in registered capital compared to the same period last year.
In the first eleven months, around 2,200 businesses asked for dissolution, accounting for 9.3 percent of new businesses.
However, with the current figure of more than 20,000 of new businesses, the City's economy has showed signs of recovery as it seemed impossible to have even 10,000 new businesses per year during the past five years.
Thai Van Re said the City exports have reached US$24 billion, a decrease of 7.3 percent against last year due to a slide in crude oil export of 13 percent while the City import turnover was US$23.54 billion, a year-on-year increase of 13.8 percent.
Le Hoang Quan, Chairman of the City People's Committee, said the economy is recovering as GDP has grown gradually. Gross Domestic Product (GDP) grew by 7.6 percent in the first quarter of 2013, and by 8.1 and 10.3 percent in the second and the third quarter respectively.
Tet holidays are approaching. The City leader emphasized that their key task is to prepare enough commodities for Tet season to meet demand. In addition, people's committees in districts and related agencies have to keep an eye on Tet bonuses.