Ho Chi Minh City Power Corporation claims the success of its power-saving program since the beginning of this year, whereby the city was able to save a total of 198.6 million kilo watt electricity.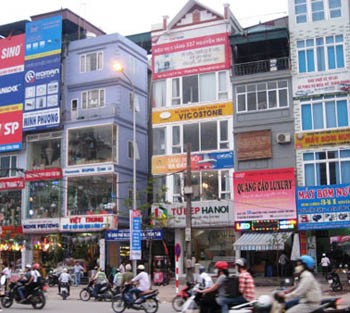 Photo shows a street lamp still lit at daytime in Hanoi (Photo: Dantri)
The Business and service sectors saved over four percent, industrial sector over 17 per cent, households over 50 percent, public lighting over 16 percent and various other sectors nearly 12 percent.
District 3 alone saved more than 3.7 million kilo watt, worth VND5.6 billion (VND266 million) in the second quarter.
The corporation proudly declares that the total power output saved accounted to over 2.7 percent of the total commercial electricity provided.