1. The city People's Council (ninth tenure) adopted resolutions to implement the National Assembly's Resolution 54 on piloting special mechanisms and policies for the city's development.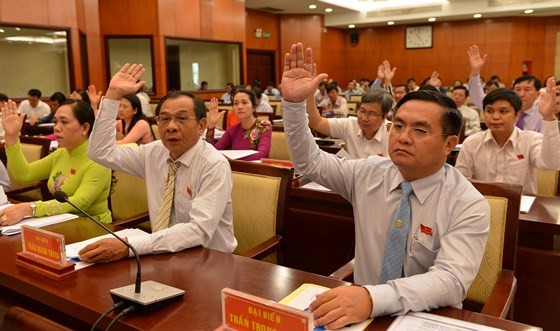 2. HCMC has exceeded the plan of 17 socio - economic targets in 2018. Gross regional domestic product (GRDP) is estimated to amount to over VND1,330 trillion this year, up 8.3 percent against last year.
According to statistics, nine groups of the service sector that are considered the strong points of HCMC, namely trade, finance, banking, insurance, tourism, information and communications, logistics-ports-depots, science and technology, real estate, education and health have accounted for 57.1 percent.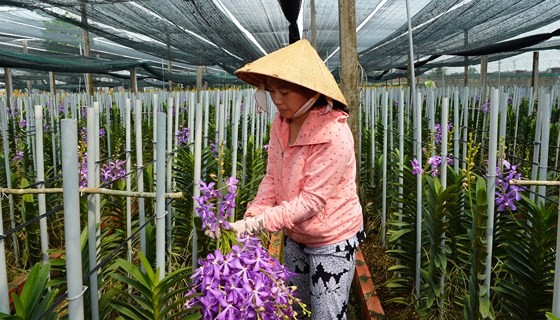 An orchid farm in HCMC
3. The Ho Chi Minh City Economic Forum 2018 was organised on November 23, under the theme of "Fostering Interactive and Innovative Districts – The Prominent Role of Businesses".

4. HCMC received 7.5 million international visitors. The city's tourism sector focused on developing tourist products, including Meetings, incentives, conferences and exhibitions (MICE), historical and cultural relic sites, shopping, cuisine, ecological agriculture and health. Ho Chi Minh City has come third in Lonely Planet's top ten places to visit in Asia in 2018, and ranked 15th in TripAdvisor's Top 25 destinations is Asia.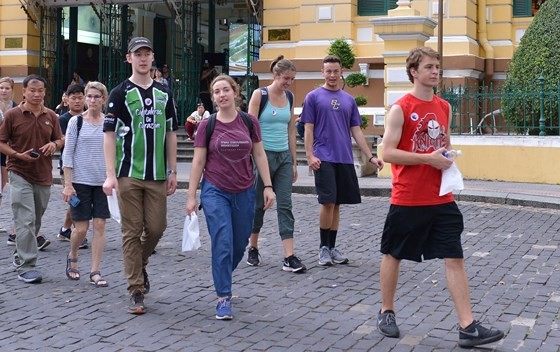 5. The city has implemented important items in the project "Developing HCMC into a smart city in 2017-2020, with a vision to 2025", building the innovative district project in the east of the city and the e-government system as well as completing project of creating an information security center and developing a simulation center to forecast socio-economic strategy, traffic and management control in HCMC.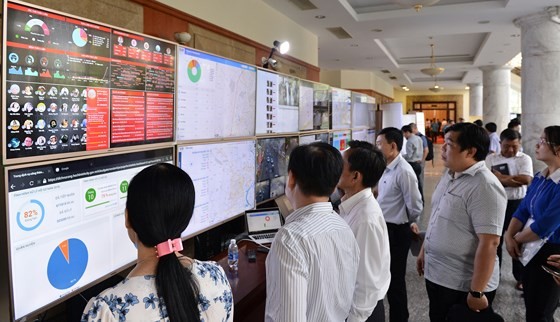 Traffic and socio-economic forecasting center has been built in HCMC
6. HCMC organized a series of cultural and social activities from December, 2017 to 2018 to celebrate the 50th anniversary of the Mau Than Offensive 1968.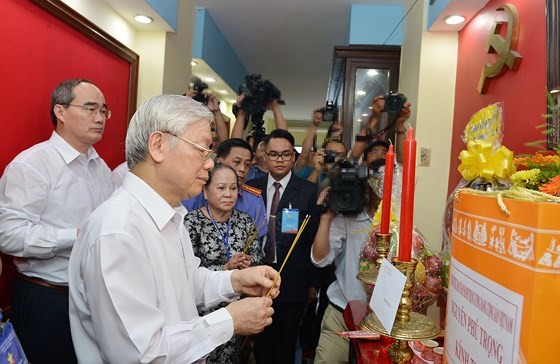 Party General Secretary and President Nguyen Phu Trong and Secretary of the Party Committee of Ho Chi Minh City Nguyen Thien Nhan offer incenses at the national-level cultural-historical relic, a secret cellar in a small house in Nguyen Dinh Chieu Street, HCMC's District 3 where about three tonnes of weapons of the Saigon Commandos were hidden to attack the Presidential Palace during the Tet Offensive in 1968.

7. The city completed the target of no poor households according to standards for the 2019-2020 period two years before schedule.

8. The People's Committee of Ho Chi Minh City on December 18 launched the Creative Awards 2019 to honor collectives and individuals for their outstanding works in seven categories, including innovative research, solutions, products and services; art works; administrative reforms; innovative media products; innovative start-up solutions; innovative scientific research works at national or international level; and effective models of studying and following the ideology and moral example of President Ho Chi Minh. Entries should be submitted before January 30, 2019. The award ceremony is scheduled in late April 2019.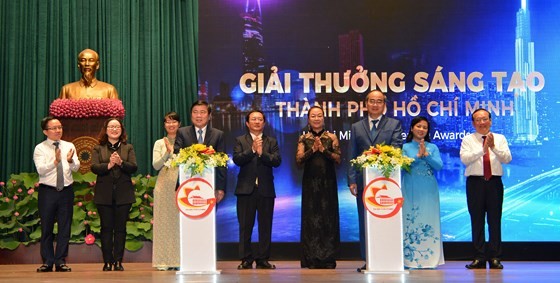 T

he launching ceremony of the Creative Awards 2019 in HCMC.
9. The city was generally effective at maintaining political stability and public order in 2018 to keep socio-economic growth.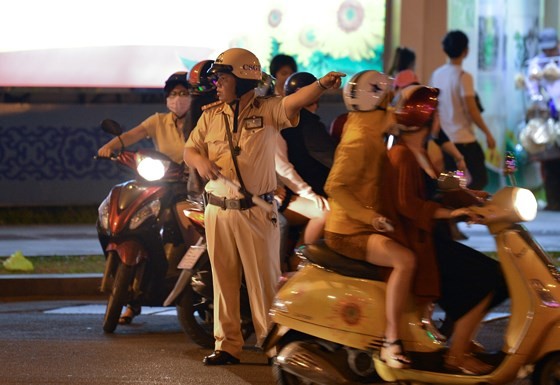 10. A trade and culture exchange program with the participation of ASEAN member countries was held at September 23 Park in Ho Chi Minh City on April 18-22. The event organized by the People's Committee of Ho Chi Minh City aimed at celebrating the 43rd Reunification Day (April 30) and the 3rd founding anniversary of the ASEAN Economic Community.
The program also aimed to strengthen friendship and cooperation between ASEAN countries and international partners; promote trade, investment, tourism, education and cultural exchanges between Vietnam and other countries, especially ASEAN nations.
The Culture and Trade Exchange among ASEAN Members attracted more than 150 display booths, including 110 trade pavilions and over 40 cuisine stalls. The event offered a wide range of activities, such as traditional art performances presenting various cultures, exhibition on products of Vietnam and ASEAN countries, sport games, the screening of clips promoting tourism and products of participating countries, don ca tai tu (southern amateur music) and Central Highlands gong performance.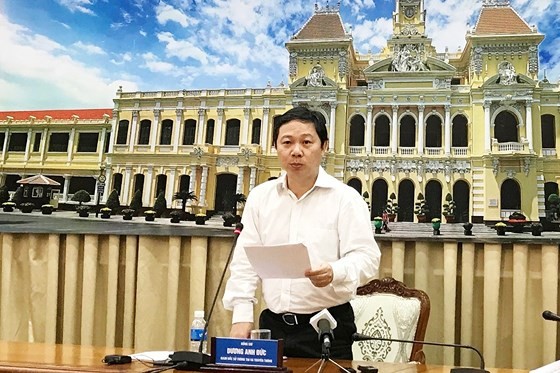 Duong Anh Duc, director of the HCMC Department of Information and Communications, speaks at the press conference announcing the city's top 10 events in 2018. (Photo: Sggp)