The construction of CentrePoint, one of the first and biggest "green" buildings in Viet Nam, is underway in Ho Chi Minh City .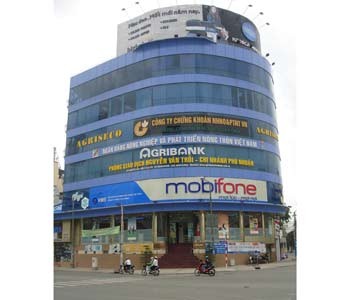 The first and biggest building in Viet Nam(Photo:T.Son)
Located at 106 Nguyen Van Troi street , Phu Nhuan district, the building will consist of 17 storeys featuring 27,000 sq.m of office and 2,000 sq.m of retail shop. It is a building friendly with the environment with low rate of energy consumption.
The building includes a water and waste water treatment system, waste recycling systems and waste control system in accordance with the standards of the Australian Building Greenhouse Rating as well as the Green Star.
It is expected to be operational in mid-2009.