In Vietnam, 20 cities and provinces will take part in this year's Earth Hour on the evening of Saturday, March 27. Individuals and organizations from a total of 120 countries will voluntarily turn off lights for one hour beginning at 8:30pm to raise awareness about environmental protection and energy conservation.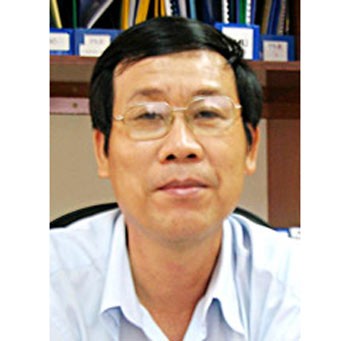 Mr. Nguyen Van Phuoc, Vice Director of HCMC Natural Resources and Environment Department
Mr. Nguyen Van Phuoc, vice director of HCMC Natural Resources and Environment Department, said that in Ho Chi Minh City, the campaign would involve turning off lights at some of the city's biggest attractions including Nha Rong Wharf, the Thu Thiem and Phu My bridges, and the HCMC Opera House. 
The city is one of 10 around the world that will suffer the most damage from climate change including high tides, drought and heavy rains over long periods.  
Mr. Phuoc said Earth Hour would help deliver a message of environmental protection not only to local residents and enterprises, but would also foster cooperation with other countries vulnerable to climate change. 
He also said the city People's Committee has carried out other, smaller campaigns to call on more residents to turn out their lights at home and at work. A total of 24 city districts comprising millions of people have now pledged to take part in the campaign.  
More than 1,000 volunteers from local universities also promoted Earth Hour by earlier riding their bicycles around the city to raise public awareness.  
Meanwhile, Director of the HCMC Public Lighting Company Mr. Tran Trong Hue said his company will join the campaign by turning off lights in some parks including Le Van Tam, 23-9 and Gia Dinh.  
However, the lighting systems along the streets near the parks will remain on to ensure smooth and safe traffic flow. 
Mr. Hue highly appreciated the campaign as it helps spread a message of energy conservation and environmental protection. He suggested the campaign should be broadened to reach all citizens and help improve the existing environment in Vietnam. 
Speaking on behalf of the service industry, Ms. Dao Hoang Lien, chairwoman of the HCMC Green Club, said that all restaurant and hotel members will switch off their air-conditioning system during Earth Hour.  
She also reported that most members from her club are updating their systems to access energy from new sources or minimize energy use. The Hotel Majestic Saigon has already replaced their old water heating system, which used electricity, with a new one using solar energy.  
Other ongoing Green Club activities to support the campaign include equipping new facilities with energy-saving systems, recommending hotel guests program their room air-conditioning to remain around 25-26 degrees Celsius, and offering special training for employees to learn how to save energy.
Related articles: