The People's Committee of Ho Chi Minh City has requested the Ministry of Construction to set up a housing savings fund for people in the low-income bracket.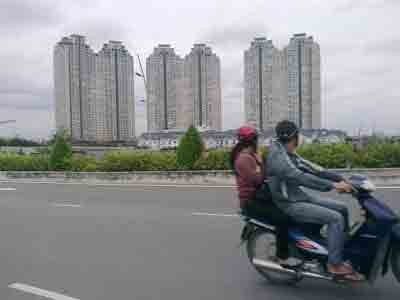 More low-income housing projects required in HCMC in future ( Photo: Dan Thuy)
The committee has asked the Ministry of Construction to implement some measures and policies that will grow a healthy, stable and realistic real estate market in the city, with greater concern for people in the low-income bracket, seeing the escalating rise of property prices.
As per the proposal, the city will set up a managing body that will research and predict the property market, tackle social issues concerning housing construction and establish a housing savings fund for low-income people.
The people's committee also suggested the setting up of non-bank affiliated financial institutions for a housing savings fund and a Real Estate Investment Trust to look into land funding for housing projects.
The committee also called for a transparent real estate market by 2020; stable and synchronized policies for housing projects; legal and binding land and house deeds and simpler registration procedures.
Besides, the committee also wants the government to build a mechanism whereby the economic sector can participate in expanding the real estate market and also encourage local and foreign investors to build houses for low-income people and those on social policy benefits.
The people's committee has drawn up a plan to build 30,000 apartments within the next five years to meet the growing housing demand of low-income people in the city.