Ho Chi Minh City People's Committee will not allow the rebuilding of Children Hospital No 2 because of its environment and historical values, it was announced October 1.
It was an official response to proposed plans by the city-based company, Compensation and Site Clearance, to knock down and rebuild the hospital to international standards, at a cost of VND3.2 trillion (US$178 million).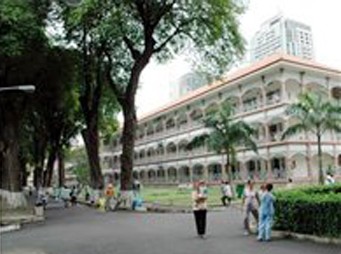 A corner of Children Hospital No 2 (Photo: thesaigontimes)
The committee's deputy chairman, Hua Ngoc Thuan, signed a document that informed the Government Office, the city Party's Committee and relevant departments and ministries about the recent decision.
The decision said that the hospital needs to be preserved to keep green spaces in the inner city.
In case that it is necessary to repair and upgrade the hospital to meet diagnosis and treatment demand, the city's Department of Health will order the hospital to establish projects, repairing rundown buildings in accordance with the city's policy.
The hospital was built in 1867 by the French and is considered as a historical relic and green space in the inner city.
Related article:
Critics pan company proposal to rebuild HCMC children's hospital