According to the representative of Saigon Co-op, the company achieved a growth rate of 7 percent in 2017 and recorded the biggest profit over the last few years. The purchasing power in the beginning of this year was up 11 percent over last year.

The enterprise also spent more than VND47 billion for charity activities nationwide in 2017.
Saigon Co-op expects to increase the growth rate and open more stores in 2018.
Satra saw a growth rate of over 10 percent in 2017 and participated in many activities in response to the city's policies.
Deputy chairman Tran Vinh Tuyen highly appreciated the great efforts made by all of the staffs of the two businesses, urged them to exploit the online retail sectors to ensure a stable market.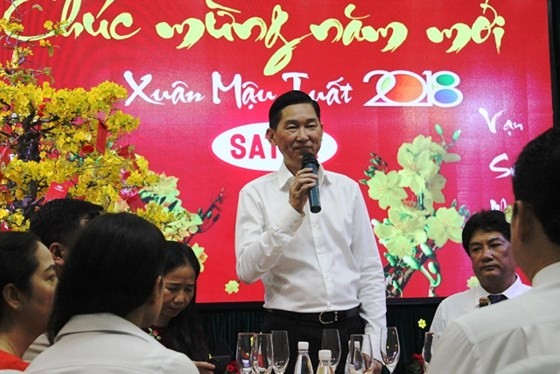 Mr. Tran Vinh Tuyen extends Tet greetings to the staff of Satra.