The delegation spent working hours at the Department of Computer Integrated Design (DiK) under University of Darmstadt to learn about new business models, digital economy and application of artificial intelligence (AI); to visit plant simulation with important machinery systems, which are designed to optimize energy systems and recover excess heat for re-usage instead of automatic emissions into the environment.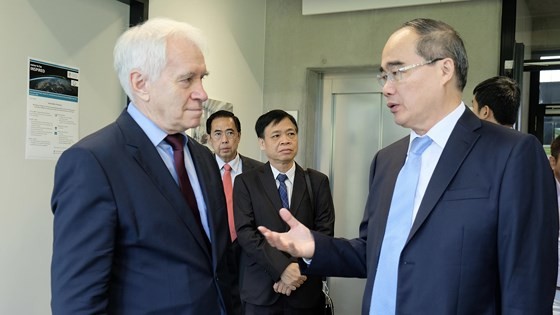 Secretary of Ho Chi Minh City Party Committee Nguyen Thien Nhan talks with Prof. Reiner Anderl about artificial intelligence

On the same day, the delegation worked with Darmstadt Smart Urban Company on the smart cities plan.
HCMC also recognizes the important role of AI research and development. As this reason, Vietnam's largest economy hub has actively established the Executive Board of the cooperation program on artificial intelligence research and application as well as organized international seminars on AI topics.
However, the locality has faced many challenges on research and training due to the lack of many experts, scientists and policy makers. Along with these issues, the business environment is not really good, and approaching for resources and opportunities of people is not really equal; therefore, the city leaders desired that the company would share experiences, solutions and technology application about building a smart city as Darmstadt.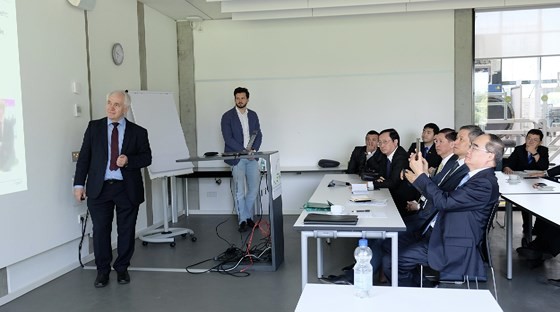 Representatives of Darmstadt Smart Urban Company introduced some models of artificial intelligence, including digital administrative services, fire prevention and fighting works, the Internet of Everything (IoE) internet trend and the digital city models.

Besides that, the company emphasized the importance of maintaining and preserving culture, including building virtual cultural works of cyberspace to introduce cultural works of Darmstadt as well as receive appraisal feedbacks and comments from people.