Administrative departments, military and police service units and businesses will not work on March 31, as it has been declared a holiday to commemorate the Hung Kings, announced the People's Committee of Ho Chi Minh City.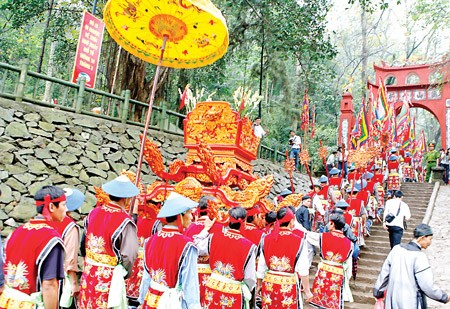 The Hung Kings' Festival procession in 2010 (Photo: SGGP)
The Hung Kings' anniversary this year falls on a Saturday, tenth day of the third lunar month. Hence people can compensate for their off day on April 2, particularly offices that do not work on Saturday.
Those that do can take half day off. However, those working for a full Saturday cannot take leave on April 2.
All state offices, businesses, hospitals, schools, military and police units and private residents are required to put out flags on this occasion.