A major Vietnam International Furniture and Home Accessories Fair- Vifa home 2016 is scheduled to take place at Phu Tho Indoor Stadium in Ho Chi Minh City on November 24- 27.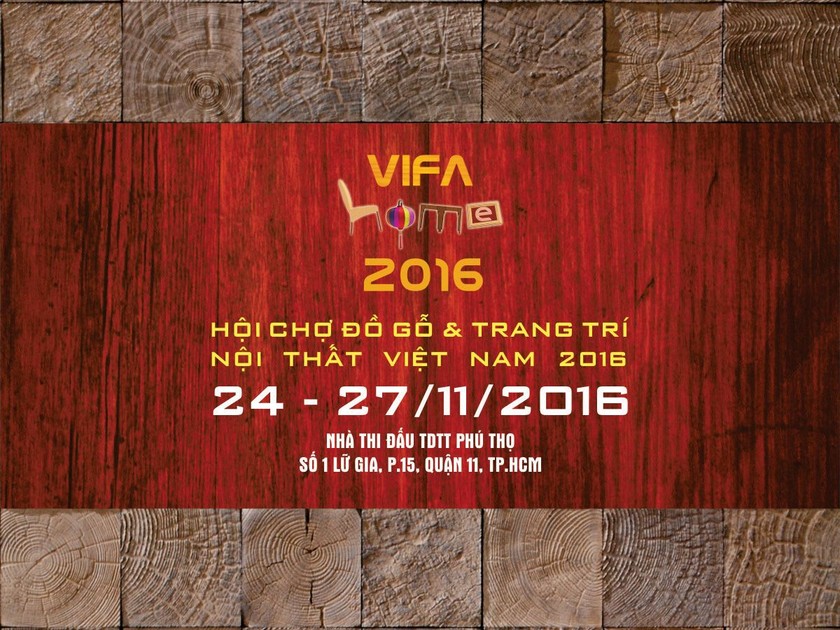 Poster of Vifa home 2016 (Source: Vifa.expo. com)

The seventh fair attracted around 109 domestic and foreign exhibitors with their 447 booths in the fields of furniture manufacturers & wood materials, handicrafts, home decoration and supporting services which have been decorated for offices, coffee bars, hotels & restaurants, resorts, apartment buildings etc etc…

The consumption of wood products in the domestic market reached US$ 1. 3 billion last year; and it is expected to increase by 10 percents this year. Wholesale turnover of Vifa home reached at US$ 24 billion in 2015.

The annual furniture & home accessories fair is organized by the Ho Chi Minh City Handicraft & Wood Industry Association (Hawa) and Lien Minh Handicrafts Joint Stock Company.