Ho Chi Minh City authorities have ordered most of the 265 tons of spoilt imported foods they have seized from various importers to be returned to the country of origin or destroyed, with just a small portion to be sent to a nearby province for feeding crocodiles.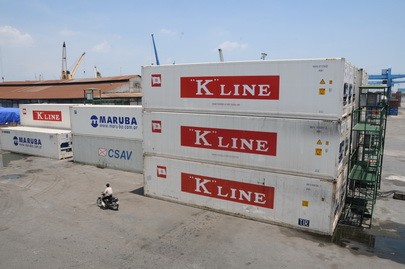 Some of containers of frozen food at a port in Ho Chi Minh City
Phan Xuan Thao, head of the city Department of Animal Health, explained on October 21 that 12 of the 14 containers of food now with the Safety Hygiene and Veterinary Center Area No.6 would be re-exported or destroyed.
Authorities would keep a close eye on the other two batches to be sent to a crocodile farm in Kien Giang Province in the Mekong Delta, he said.
Enterprises caught distributing rotten foods would not be issued import license in future, he said. The maximum penalty now is a fine of VND29 million.
Thao blamed the situation on the fact that many companies import meat for domestic consumption even though they do not have cold storage and packaging facilities. In some cases, they only apply for a license after their imports arrived at the port, he said.