Market for nutritional supplements has been enjoying an unprecedented boom in Vietnam for the last five years with thousands of products blatantly and exaggeratedly advertising their ability to treat from chronic diseases to vitality in people.
Many gullible people have been persuaded to spend large sums of money in the hope of seeing results, but often being quite disappointed.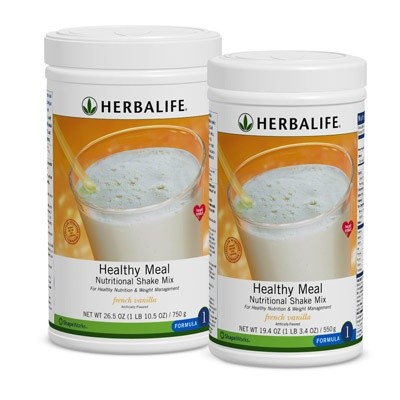 Herbalife – American nutritional supplement available in the country since 2008
Dr. Tran Dang, Chairman of Functional Foods Association, spoke with   reporters on this issue that much needs to be done to raise people's awareness of taking nutritional supplements, the falsified claims and not discounting the huge loss of money!
Nutritional supplements are not medications in any way, rather they are just special foods that support or balance the normal diet intake. These foods can have tremendous healing properties such as anti-aging, increased resistance to disease or as dietary deficiency support.
Infectious chronic diseases have soared in modern times, yet scientists have not found effective vaccines to tackle all of them. Patients therefore have no choice but to take more multi-vitamins, nutrients, minerals and antioxidants; all coming under the banner of nutritional supplements.
Therefore, nutritional foods are considered as products for good health in today's world. Consequently, it is easy to understand how markets for this special food have grown dramatically. The advantage of using nutritional supplements is that it causes no side-effects or allergies.
Many brands of nutritional foods are available in Vietnam. Only 60 products were available in 2000 from 15 importers, but by 2010 more than 3,700 registered products by 1626 companies have been circulating in the Vietnamese markets.
Before 2007, up to 65 percent of nutritional supplements were imported into the country but by 2010, 65 percent were made in the country. Vietnam is now manufacturing more traditional herbal drugs, though to sell them in the market they have to be tested by health authorities.
The unprecedented boom in nutritional supplements has created challenges as well as risks. Firstly, advertisements of many products in the local media have exaggerated the real use of nutritional supplements, making customers imagine they are magic potions that cure all diseases. For instance, some products advertised the power to heal diabetes, gout and even cancer!
Secondly, many unregistered and untested products are available in the market today. Wines soaked with animal extracts and suspicious herbs are sold rampantly in restaurants and eateries.
Majority of elderly people with chronic diseases and women who want to look young and more beautiful patronize products like nutritional foods.