The Centre for Research and Production of Vaccines and Biological Products, or POLYVAC, has received approval from the Ministry of Health for use of its measles vaccine in the National Expanded Immunization Program, taking the number of locally-made vaccines to 10.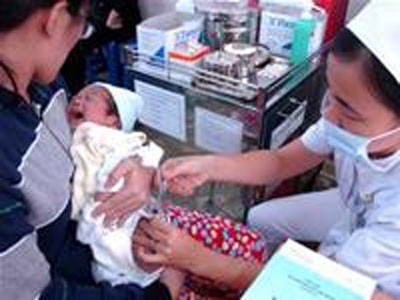 Vietnam uses 10 measles vaccines produced in the country for its National Expanded Immunization Program
POLYVAC is expected to supply around 1.3 million doses through the year and produce 7.5 millions doses when it begins commercial production.
It entered into a cooperation with the Japan International Cooperation Agency in 2006 and has received technical support from the Kitasato Research Centre for Biological Products.
 
The Japanese government granted non-refundable aid to build a state-of-the-art vaccine manufacturing facility in March 2006.
It is the first modern plant in the whole of Southeast Asia, meeting the World Health Organization's Good Manufacturing Practice standards.