As China reported cases of bird flu infection including death and the disease is highly likely to enter Vietnam, the Ministry of Health yesterday strongly pushed up the fight againt the disease.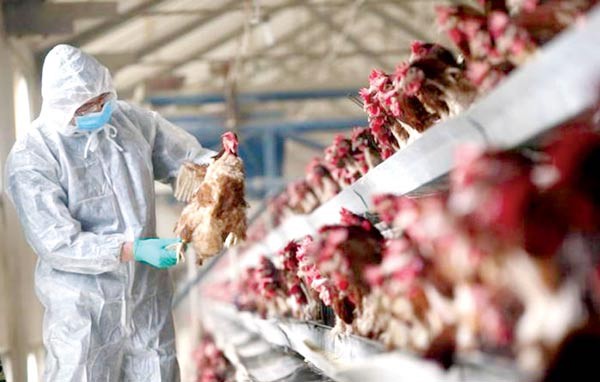 No vaccine for the fatal bird flu virus A/H7N9
The ministry proposed administrators in Hanoi, the border northern provinces of Lang Son and Lao Cai with other province organizing a rehearsal against the virus entrance with the participation of  vets, medical workers and border guards.
Along with the step, the Ministry sent its officials to border crossings in the North to take samples for tests.

Before, at a meeting with Bird Flu Prevention Steering Board, Deputy Health Minister Nguyen Thanh Long said that though the Southeast Asian nation has recorded no case of A/H7N9 virus infection yet the entrance of the fatal virus into the country is very high because many infection cases have been reported in the border crossings between Vietnam and China.

Worse, poultry with virus A/H7N9 has no sign of illness like virus A/H5N1; therefore, farmers and sellers could be infected without knowing, moreover, there has been no vaccine against virus A/H7N9 for water fowl. The mortality rate of the virus is over 30 percent.

Dr. Masaya Kato, an expert from the World Health Organization (WHO) in Vietnam, said that because A/H7N9 virus-infected poultry showed no sign of illness, people are neglectful of the disease. The best way to prevent the disease is to curb illegally-imported poultry warning people to keep slaughterhouses clean and keep chicken in separate cages.

Medical workers should be trained to understand pneumonia caused by virus A/H7N9, from which they can detect infection case.

He stressed that infection cases continued rising, therefore, people should better not travel to infected areas, farms , slaughterhouses.

The World Health Organization has helped Vietnam to implement quick tests for bird flu virus in Lang Son and wholesale poultry market in Hanoi. The Ministry requested related agencies to adopt drastic measures against smuggled poultry to protect domestic chicken and people's health.