The country has recorded a total of 300,000 children suffering from obesity under the age of five, in several major cities, according to medical experts at a seminar on nutrition for children in urban areas.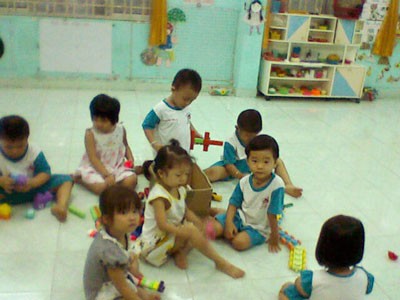 Parents should balance nutrition in meals for children (Photo: Cat Tuong)
This news was released at a scientific seminar held by the Institute of Social and Medical Studies (ISMS) on September 25 in Hanoi. The obesity in children in big cities is escalating alarmingly as it is much higher than global average rate.

Dr. Truong Hong Son, Director of ISMS, said the obesity rate in children below the age of five in big cities is higher than in other Asian and developing countries.
Ho Chi Minh City has 9.6 percent of overweight kids, and in downtown districts of HCMC, the rate is up to 12 percent while the global average is only 6.9 percent.

At the meeting, experts said the country has more than 3.4 million children under five years of age that are suffering from malnourishment while it has around 300,000 obese toddlers.

A study conducted in Ho Chi Minh City and Hanoi by ISMS in June and July, showed that mothers of children from seven months to six years old lack knowledge of nutrition.